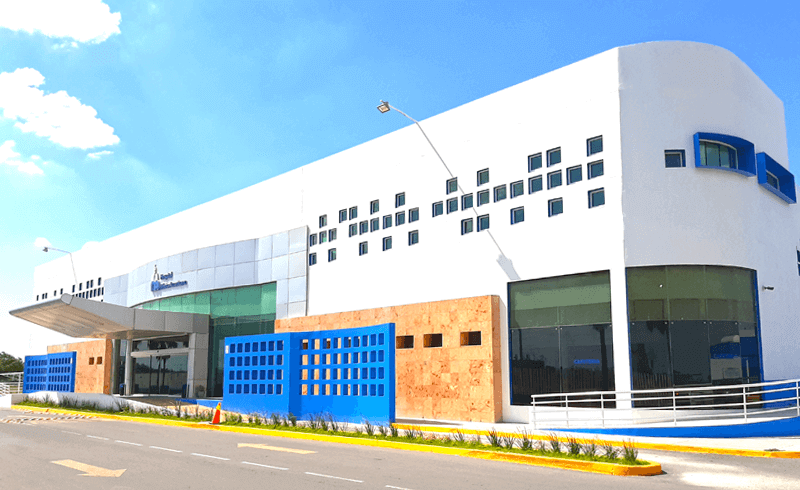 Hospital México Americano Nuevo Laredo
Provides medical and surgical care in the vast majority of specialties, from simple treatments and procedures, to the most complicated, which by their nature require the highest technology and professional capacity.
3rd level hospital, that is, the highest hospital grade in Mexico, certified by the National Health Council of México; affiliated with the BAYLOR Health Care System.
Welcome International Patients
The Medical Coordination Office at Mexico-Americano Hospital Nuevo Laredo is a unique and complimentary service designed to provide streamlined access and individual cultural support for our international patients.
From your initial email correspondence with our medical staff until the day you return home, our Patient Facilitators and cultural support officers will be available to assist you.
Medical Coordination Services Include:
• Medical Inquiry service to provide patients with a free specialist recommendation on treatment after review of appropriate records
• Transparent price estimate for the course of treatment
• Coordination Physicians to track your progress and help you understand your course of treatment
• Language support
• Medical report preparation
• Airport reception and transport service to the hospital
• International insurance and Third Party Payment assistance
• Embassy contact assistance
• Travel and accommodation help and advice
• Timely patient email and correspondence
Toll Free – Surgery (US/Canada): +1 844 967 8491
• Anesthesiology
• Angiology
• Cardiology
• Endoscopy
• Gastroenterology
• General Surgery
• Gynecology and Obstetrics
• Hematology
• Histopathology
• Internal Medicine
• Internal Medicine Cardiology
• Laparoscopic Surgery
• Maxillofacial Surgery
• Neurology
• Neuropediatrics
• Neurosurgery
• Odontology
• Pain Medicine
• Plastic and Reconstructive Surgery
• Pediatrics
• Reconstructive Surgery
• Surgical Oncology
• Traumatology and Orthopedics Surgery
• Urology Surgery